American Acoustic:
Punch Brothers and Watchhouse
Featuring Sarah Jarosz
">
American Acoustic:
Punch Brothers and Watchhouse
Featuring Sarah Jarosz
Sat, Aug 6, 2022 -
Tickets: $30–$95
Punch Brothers
Punch Brothers are mandolinist Chris Thile, guitarist Chris Eldridge, bassist Paul Kowert, banjoist Noam Pikelny, and violinist Gabe Witcher. Their accolades include a Grammy® for Best Folk Album for their 2018 release, All Ashore, and praise from the media, including The Washington Post, which said, "With enthusiasm and experimentation, Punch Brothers take bluegrass to its next evolutionary stage, drawing equal inspiration from the brain and the heart."
Watchhouse
Since the ascent of Mandolin Orange 2009, the duo Andrew Marlin had co-founded in North Carolina with fiddler Emily Frantz, had become new flag bearers of the contemporary folk world, sweetly singing soft songs about the hardest parts of their lives, both as people and as a people. Now performing under the name Watchhouse, a moniker inspired by Marlin's place of childhood solace, they have reinvented themselves as a band at the regenerative edges of subtly experimental folk-rock.
Sarah Jarosz
With her captivating voice and richly detailed songwriting, Sarah Jarosz has emerged as one of the most compelling musicians of her generation. A four-time Grammy Award-winner and ten-time nominee at the age of 30, the Texas native is known for her critically lauded albums Follow Me Down, Build Me Up From Bones, and Undercurrent, in addition to joining forces with Sara Watkins and Aoife O'Donovan to form the acclaimed folk trio I'm With Her.
---
Supported in part by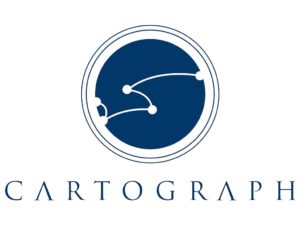 Craft Beer Fest
Pair your American Acoustic experience with our 5th Annual Craft Beer Fest! Featuring unlimited tastings of stellar brews. The Craft Beer Fest will kick off at 5 P.M. and go until 7:30 p.m. Only $30 in addition to your show ticket. Pouring partners include Seismic Brewing, HenHouse Brewing, Russian River Brewing, Barrel Brothers Brewing Company, Cooperage Brewing, North Coast Brewing, Ficks Seltzers, Bear Republic, Iron Ox Brewing, and more!

Interested in being a pouring partner, contact Christine Jossey at jossey@sonoma.edu or (707) 664-2756.
Complete Your Summer Experience